Best Wine Tasting Places in Healdsburg
As a countywide wine country mecca, the serene town of Healdsburg has established itself as the best place for wine tasting in Sonoma County. Home to dozens of wineries, Healdsburg operates as a vacation wonderland for the wine-obsessed and those who wish to sample sought-after vintages while being treated to the marvelous views of nearby vineyards. For those looking to learn more about the world of wine, Healdsburg is ideally situated so that tourists can visit as many award-winning wineries as possible. The city also features various tasting rooms, several unique museums like Healdsburg's Apple Center, and locally-owned restaurants and retail stores.
5 Best Wine Tasting Places in Healdsburg
Are you planning a weekend wine tasting session with your friends?  Here's a list of the best wine-tasting places in Healdsburg.
Healdsburg, California, is home to Jordan Winery.

For years, the exquisite vineyard has been preserved as a natural habitat, making it unusual among Healdsburg wine districts.
Approximately 120 acres of grapevines, 16 acres of olive trees, a one-acre garden, two lakes, several pastures, and many woodlands make up the property.
Approximately 900 acres of our land remain undeveloped.
The tasting rooms feature exposed wooden beam ceilings, and the terrace is stunning.
If you genuinely want to enjoy the majesty of the vineyard and the estate, you may plan excursions or a library tasting. The library tasting costs $30 per person or $40 for groups of more than nine.
This tasting is available Monday to Friday between 10 am and 2 pm, except from December to March, when they are usually closed on Sundays.
If your group is between 9 and 12 people, the excursion costs $40 plus tax and involves a beautiful lunch and a one-and-a-half-hour overview of the property. These activities can be done every day at 11 am (remember they are closed on Sundays during the winters).
Williamson Wines have spent applying themselves to sustainably farming for the last three decades.

They focus on cultivating quality wine grapes and producing natural, aromatic wines without chemical pesticides.

Their natural wines are made from plants, have a minimal sulfite content, are vegan, non-GMO, and gluten-free, and may help you live a healthier lifestyle.
No retailers or eateries sell or market their wines.
Williamson wines are natural and easier to digest.
Because of their richness and subtlety, these wines are ideal companions for fine cooking, complementing both classic recipes and Mediterranean diet-style cuisine.
Every day at 11:00 am, 12:30 pm, 2:00 pm, 3:30 pm, and 5:00 pm, there is a Wine & Cheese Tasting.
All other Tasting Experiences are available at 12 pm, 2:00 pm, and 4:00 pm daily.
The tasting facility is located near the main square. The tasting room is lively and appealing with a renovated style and a courteous workforce.
The company is modest and run by a family.
This winery offers red, white, rose, and sparkling wine in various styles.
Williamson Wines has a long history of cultivating high-quality grapes.
Wines are initially developed in the vineyard and refined in careful wine-making procedures to reach their full potential.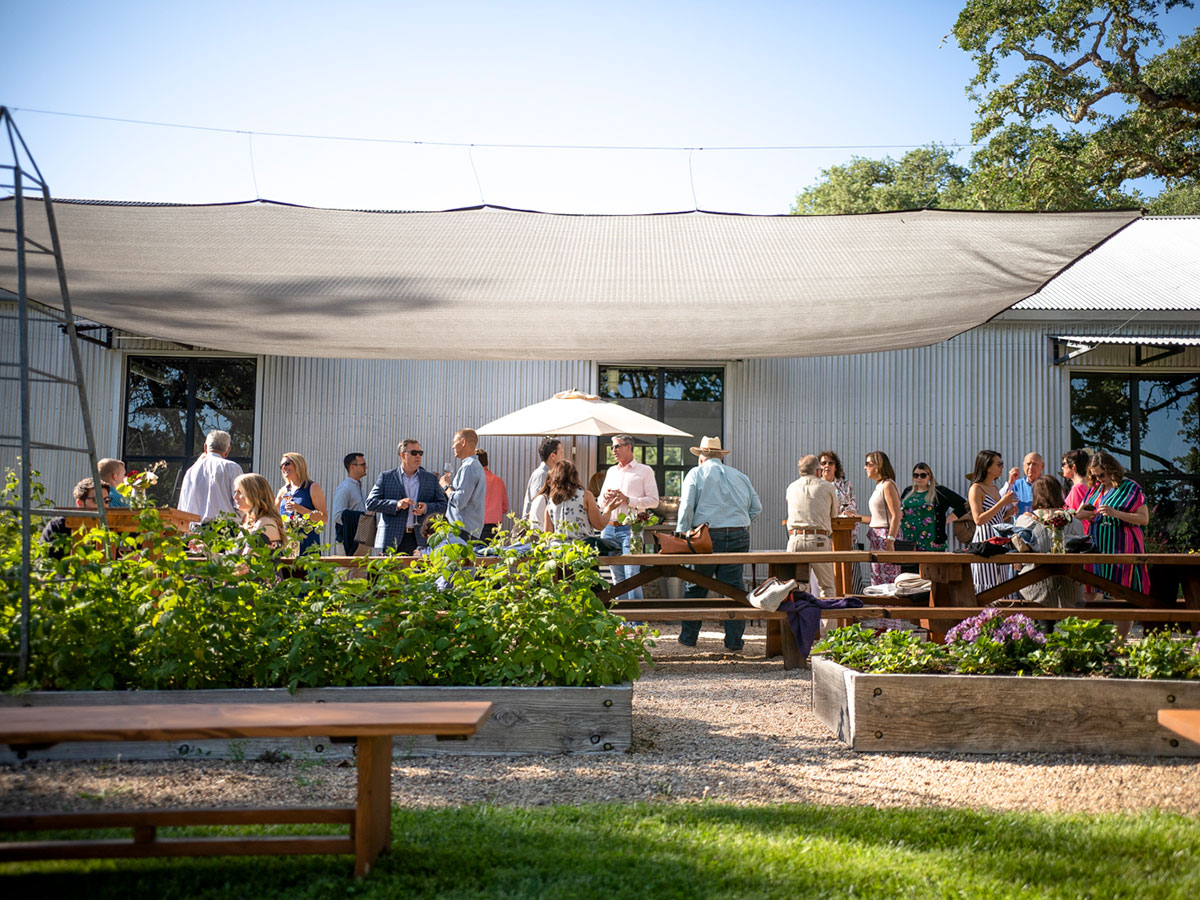 Medlock Ames is committed to environmentally friendly cultivation and producing small batches of artisan wines.

They used gravity-flow technology and solar energy to create their vineyard.

They mature their barrels in a cellar that has been made to provide the ideal atmosphere for the maturation of their wines.

Their dedication to environmental protection can be seen all through the estate.

The amount of attention they put into establishing an ecologically sustainable company will astound you.

One alternative is to tour this delightful place in the Alexander Valley. You may also sample at their Alexander Valley Road tasting room.
The outstanding landscape and the wooden decor, with its wide-open sunlit space, complement the wines well.
The ambiance is a perfect complement to the premium tasting of wines.
The Handmade Cheese and Wine Pairing is a must-try.
Fresh veggies and cheeses are nicely paired with your wine pick at the estate.
The tasting area, winery, and wine genuinely reflect Medlock Ames' commitment to the environment and authenticity. If you're ever in Healdsburg, stop by their room.
This stunning 1300-acre estate, built over 40 years ago, includes 300 acres of vineyards, natural areas, a winery, tourist center, kitchen garden, housing, stables, and an equestrian pavilion.

Approximately two-thirds of the Chalk Hill Estate is still undeveloped.
Chalk Hill's landscape is diverse.
The property, which is situated at the intersection of many naturally defined wine-growing areas, has a variety of climate zones, soils, and exposures that demand agronomic practices as per the location.
This unique regional diversity enables them to make rich and distinctive wines.
They provide a wide range of tastings, excursions, and gourmet delights.
You can plan a fantastic tasting session while enjoying the natural beauty and breathtaking vistas of Chalk Hill Estate.
The tastings are held from Thursday through Sunday at 1:00 pm.
Roth Estate Winery is a family-owned winery devoted to producing full-bodied wines.

In the Alexander Valley, Roth began cultivating typical Bordeaux grapes in 2001.

After a decade, the winery started making cool-climate Sonoma Coast varieties.

Roth's home vineyard is surrounded by pleasantly sloping terrain in the northern parts of the Russian River Valley.
The low-vigor, volcanic-based soil shapes Cabernet Sauvignon and Merlot wines in intensity, depth, and concentration.
Sauvignon Blanc from nearby lowland locations along the Russian River has sharp citrus aromas and creamy, refined textures.
Sonoma Coast locations yield rich, velvety Chardonnay and delicate Pinot Noir with bright acidity as you go westward to the middle of the Petaluma Gap.
For wine tasting, you can visit their winery anytime between 10:30a.m – 4:00 pm. On major holidays, the winery is closed.
That's a wrap!
We hope you were able to finalize a destination for your weekend wine tasting plan. If you have any queries regarding this post, you can write them to us in the comments section below, and we'll love to answer them all.
Thanks for reading! 
Check the best napa valley romantic getaways.