The 10 Best Riesling Wines in 2022
Riesling wines that once originated in Germany are now enjoyed by wine lovers worldwide. Its high acidity level and options from dry to sweet and complex to simple make the best choice to "join the toast." 
The natural compound and the striking aromas are the best features of Riesling wine. Arguably, it is one of the best wines among other varieties. Riesling wine is so delicious that even a simple event can be a grandeur celebration with this wine. 
So, it is hard to find someone who isn't a fan of Riesling Wines. Want to learn which is the best Riesling Wine? There are different brands, but we have garnered the top 10 Riesling Wines that will add a spark to your glass and mood. 
Cherish a fabulous time with the top 10 Riesling wines in 2022.
Best Riesling Wine
(4.5 / 5) 

The ultimate Riesling wine that is the numero uno choice is "Palmaz Louise Riesling" from the Napa Valley. There's no doubt about the grape quality grown in the Napa Valley. So, there's a full guarantee of the best Riesling wine in the world with delicious taste. All the more, when it's Palmaz family's wine, it has to be extraordinary.
The wine has a crisp flavor with tasting notes of Meyer lemon, peach, wet stones, and green apple. It has fruity sweetness and high acidity. Serve it with seafood to excite your tastebuds.
Alcohol percentage: 13.2
Price: $70
(3.8 / 5) 
If you want to enjoy the traditional touch of Riesling wine from Germany, then your search ends at "Dr. L Sparkling Riesling ."The bottle offers the best value for your money with delicious taste. Perfect for your guest's tastebuds on a special occasion. 
Moreover, the alcohol content is low, so enjoy it whenever you feel dull. It has white peach and pear notes with medium sweetness. You can have a good time enjoying it with pork, cheese, lobster, roasted chicken, and Thai cuisines. 
Alcohol percentage: 12
Price: $13.99
(3 / 5) 
Taste the specialty from California straight from the Ojai vineyard. This dessert wine has a unique preparation technique in the Ojai vineyard, and the taste reveals it all. The fruity flavor is worth trying to amp up your mood. 
It has tasting notes of buttered toast, peach, honey, and pear. The aroma is so expressive that it can instantly boost your party mood. Splash a glass of this relishing Riesling wine and enjoy it with cheese, pizza, pasta, and chocolate cookies. 
Alcohol percentage: 8
Price: $29.99
(3.8 / 5) 
Soak in the exclusive taste of Washington's Riesling wine called "Chateau Ste. Michelle Riesling". Its high-end quality, and of course the unforgettable taste, makes this the best Riesling wine. The fruit sweetness and the rich minerality give it a good finish.
Its tasting notes include melon, citrus, crisp, minerality, and apple. Add this prestigious Riesling wine to your collection. Serve it with pepper chicken, desserts, pork, and salads.
Alcohol percentage: 12
Price: $7.99
(4 / 5) 
This Riesling wine with great taste is from Oregon. Words are not enough to explain its exclusiveness. Try it and feel the tastebuds thanking you. 
The tasting notes include wildflower, lemon zest, apple, and heirloom. Fruit characters add an appealing taste to the wine. The vivid acidity and the juiciness of the wine make it a good pair with white meat, grilled chicken, tuna, and salmon.
Alcohol percentage: 13.3
Price: $19.99
(3.8 / 5) 
Feel the joy of tasting this simply outstanding Riesling wine from Germany. And with the "Georg Albrecht Schneider" production, you can trust this brand blindly. Their winery excels in methodical wine preparation. So, this Riesling wine cannot go wrong in pleasuring your tastebuds. 
The fruit intensity with high acidity gives a pleasant taste to the wine. Its tasting notes are apple, smoke, kiwi, petrol, citrus zest, and stone fruit. This Riesling wine is a good combination of soft cheese, chicken noodles, lamb, and Asian cuisines. 
Alcohol percentage: 9
Price: $16.99
(4.6 / 5)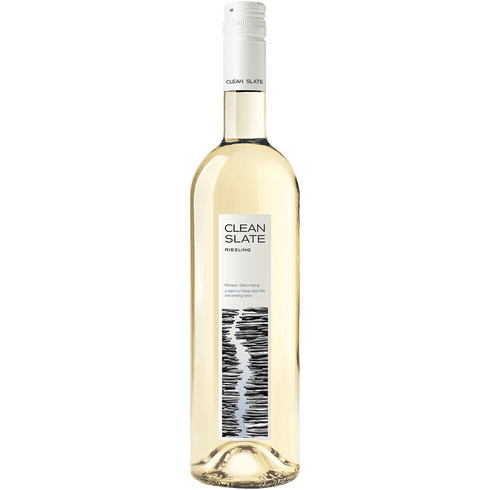 Are you looking for the best Riesling wine under $20? Then, bag yourself a bottle of "Clean Slate Riesling-Super ."This wine is marvelous with the best price tag. You can't miss this specialty from Germany with good quality, taste, and affordable price. 
This wine has a balanced taste and is an ultimate choice to serve people at special events. The tasting notes include peach, stony minerality, honeysuckle, and lemon. It is a light-bodied wine and is a fantastic option with pork, sushi, poultry, Chinese, Mexican and Indian cuisines. 
Alcohol percentage: 10.5
Price: $9.99
(3.8 / 5) 
Hailing from the Columbia Valley, this is one of the extraordinary wines from the US. It has all the refreshing flavors to quench your thirst for a delicious wine. The shimmery aromas with vibrancy are perfect to harmonize your energy as you sip in. 
The tasting notes consist of floral, grassy, citrus, apricot, and peach. It is medium-bodied, crisp, light, and has balanced sweetness. In hot summers, this wine can help heal the summer heat. Serve it with pork, duck, tacos, and spicy ramen. 
Alcohol percentage: 12
Price: $11.99
(4.1 / 5) 
Relish the best of Riesling wine with "Hermann J. Wiemer Reserve Dry Riesling ."This New York wine from the scenic Finger Lakes is a perfect drink to soak in the essence of Riesling wine. 
It has a mineral texture and tasting notes of pineapple, pear, lemon, and apple. With a perfect balance of minerality, juiciness, and freshness, serve it with pork, duck, tuna, pepper chicken, and lamb. 
Alcohol percentage: 12.7
Price: $29
(3.8 / 5) 
Another Riesling wine from Germany to satiate your wine thirst is the "Donnhoff Estate Riesling ."The fruity finish, slightly dry soft with balanced acidity, will refresh your tastebuds. 
Its tasting notes include lemon curd, apple, peach, and pear. The Donnhoof winery is known to treat with the best Riesling, and this wine is the perfect example of being the best Riesling wine in the world. Combine it with crispy potatoes, poultry, and roasted chicken. 
Alcohol percentage: 10.5
Price: $31.99
Feel a sense of tranquillity and refreshment while sipping in the best Riesling wine. So, which of the above Riesling wines would you like to relish in 2022?