The Best Wines to Drink on a Diet
Losing weight isn't as difficult as giving up chocolate cakes or hitting the gym five days a week – it's giving up alcohol. It is one of the most social activities to grab a drink with friends. When your friends are all out boozing, refusing a poolside beer or ice-cold rosé can be as tricky as abstaining completely. We've come up with a little hack that allows you to sneak a glass whenever you want. Pop the suitable bottles and take a sip whenever you want. There is a direct correlation between terroir and the taste of a wine. Terrain, climate, and soil all contribute to terroir. The same grapes are used every year to make wine, which makes the taste of wine vary every year.
Wines To Drink When On A Diet
Some wines are better than others. There are also differences in calorie count and carbohydrate count as well. You should drink Sauvignon Blanc, Pinot Grigio, or Merlot if you are trying to lose weight. For a pleasant wine experience, we suggest a dry or dry sparkling white wine. It is debatable whether sweet wines can help or hurt your health goals, as they have higher calorie and carb counts.
Let us explore some of the low-calorie wines.
(4.1 / 5)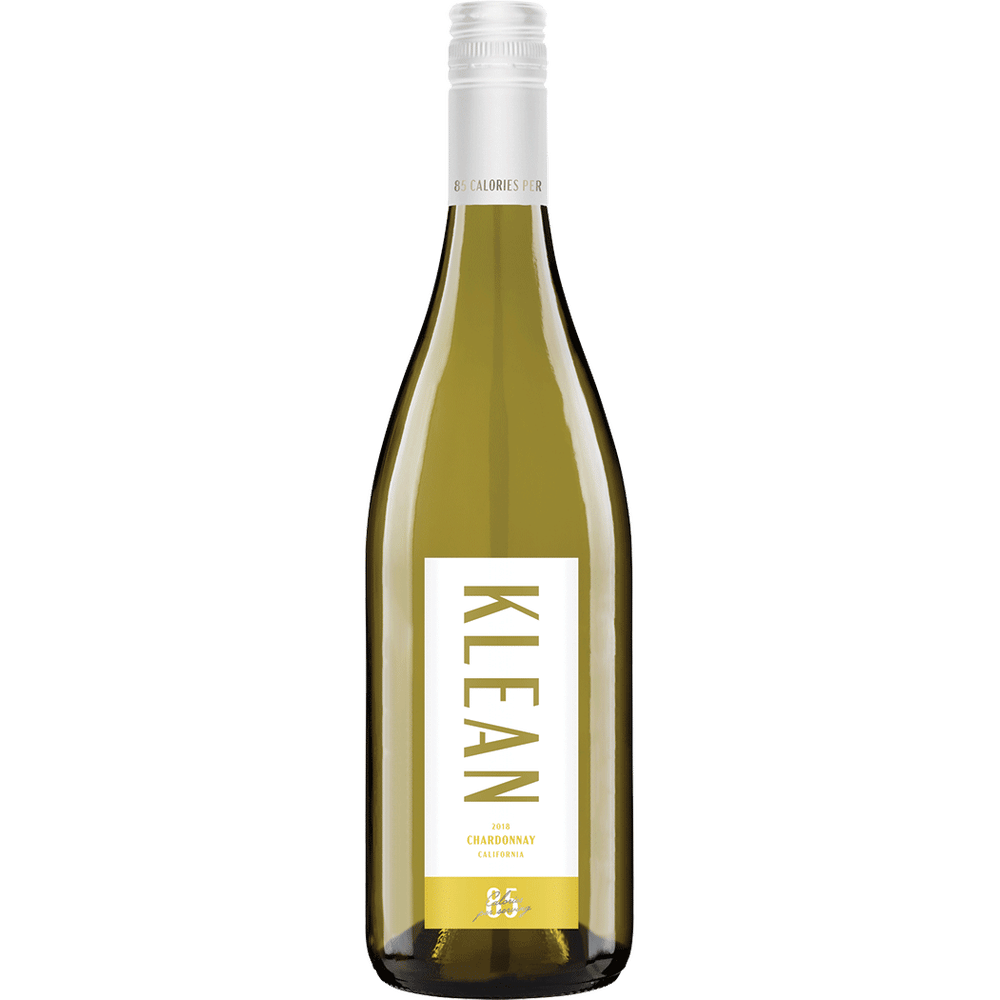 Price: $13.99
Calories– 85 per 5 ounce serving.
Sugar – 1 grams/litre.
Alcohol by Volume– 9%
Chardonnay with only 85 calories per serving! Flavors of tropical fruit, green apple, and hints of butter and oak make this an exceptional choice for those looking to live a healthier lifestyle without sacrificing quality wine. Live clean, drink clean! Check the complete range of Klean wines here.
(4.1 / 5)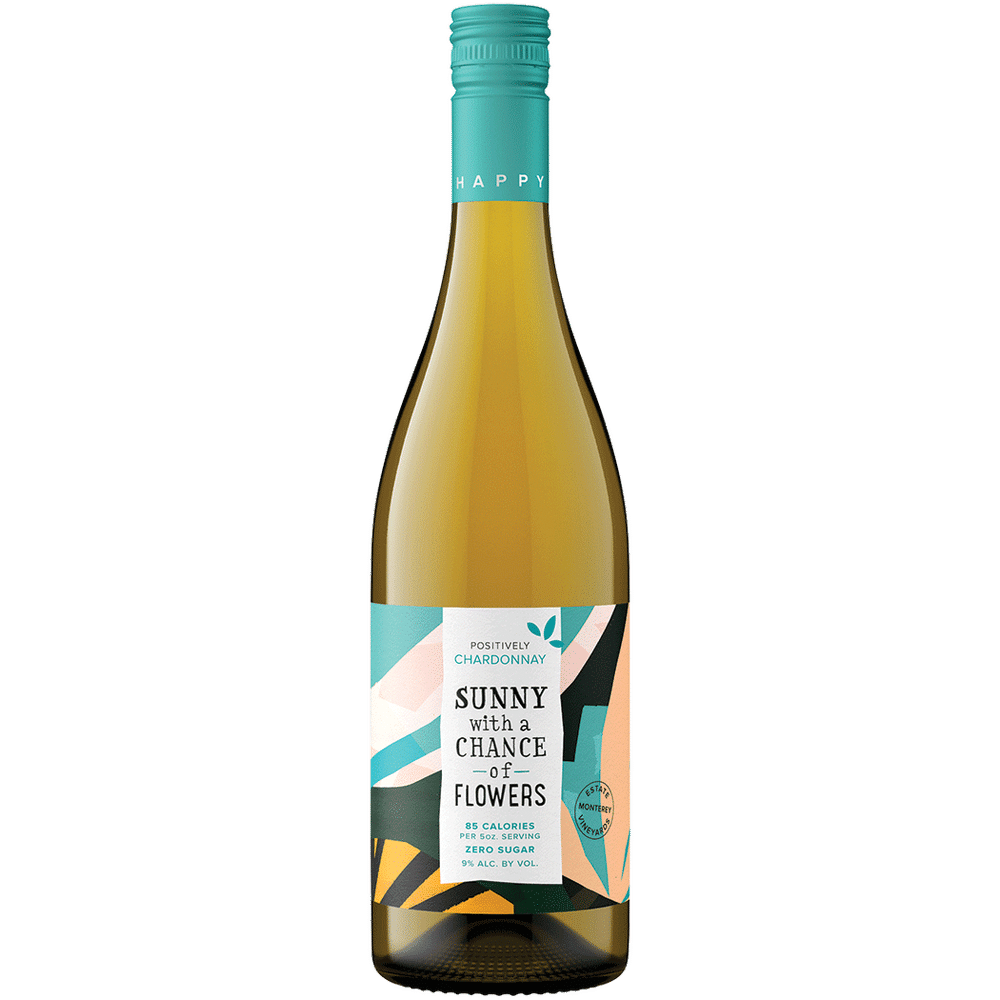 Price: $11.49
Calories– 85 per 5-ounce serving.
Sugar – 0 grams.
Alcohol by Volume– 9%
Its generous aromas of toasted coconut and buttered toffee have drawn our attention right away. Just about weightless on the palate, it offers flavors of baked apple and dried herbs and a touch of lemon and tangerine. You can enjoy this with some light snacks and salads. This is a perfect option for a fulfilling evening. Sunny has a variety of low-calorie wine options that you can try.
(3.5 / 5)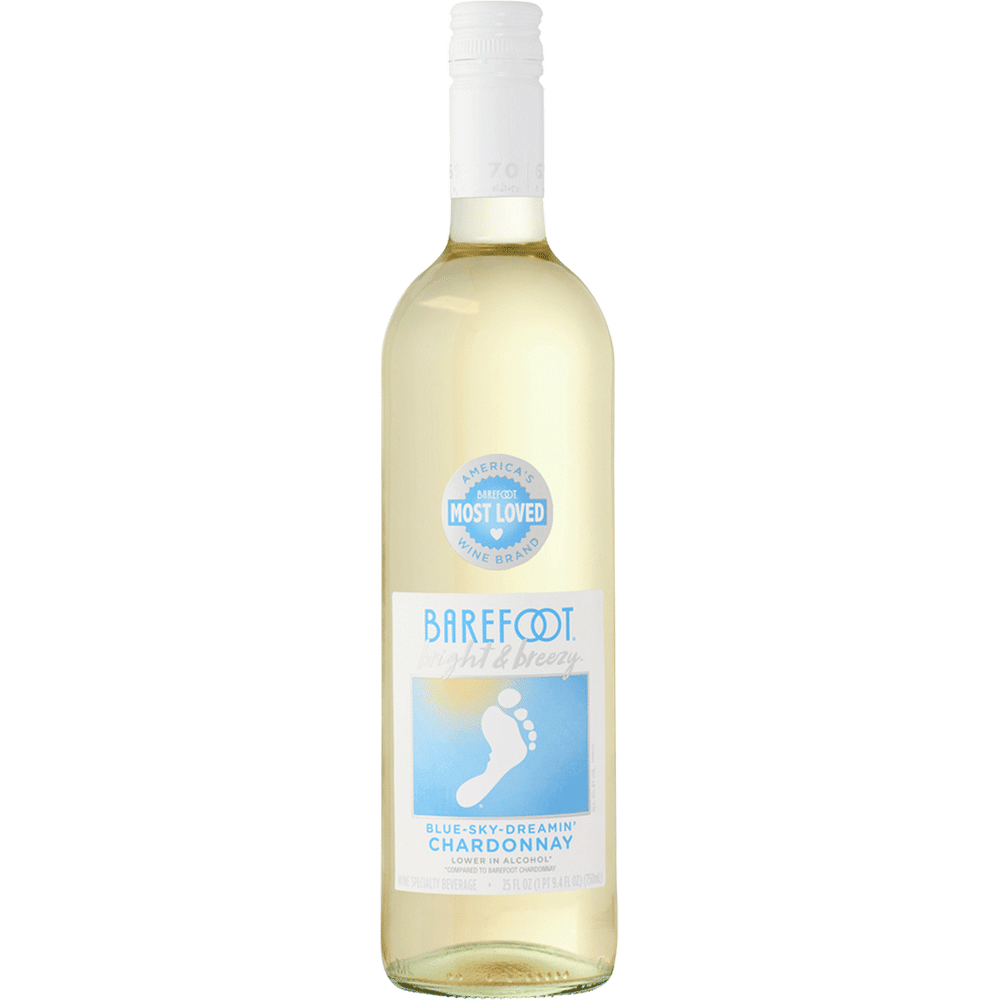 Price: $6.99
Calories– 70 per 5-ounce serving.
Sugar – 2 grams per serving.
Its lower alcohol content makes it a healthier alternative. It has green apple and peach notes with hints of honey & vanilla. Crisp and refreshing, this medium-bodied wine pairs well with food or standalone. This is a Barefoot wine best served chilled. You can consume this drink with some diet-friendly appetizers and shellfish to make the best out of it.
(4.5 / 5)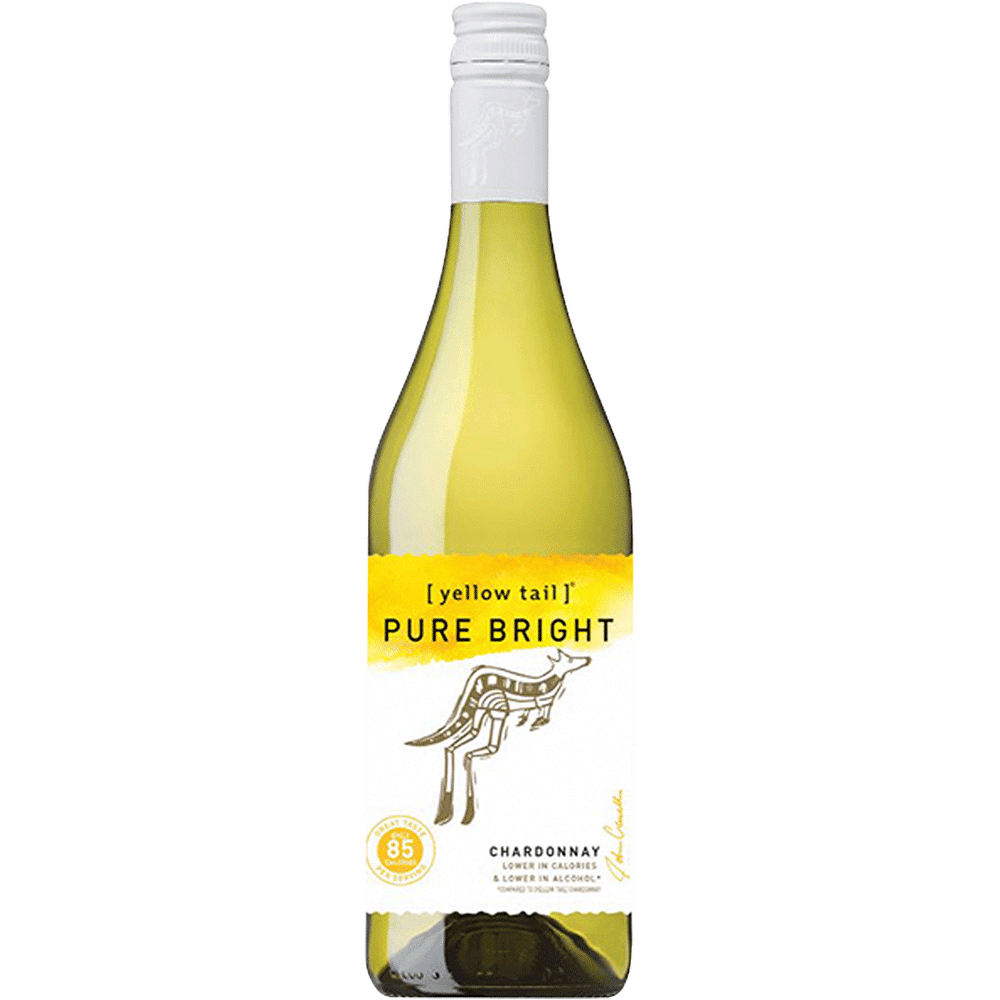 Price:$5.49
Calories– 79 per 5-ounce serving.
Carbs– 0
Alcohol by Volume– 9%
Its creamy finish, silky smoothness, and effortless drinking make it an all-time favorite varietal. Lighter in calories than the standard Yellow Tail Chardonnay but full of flavor. This one is perfect for an evening with friends.
(4.1 / 5)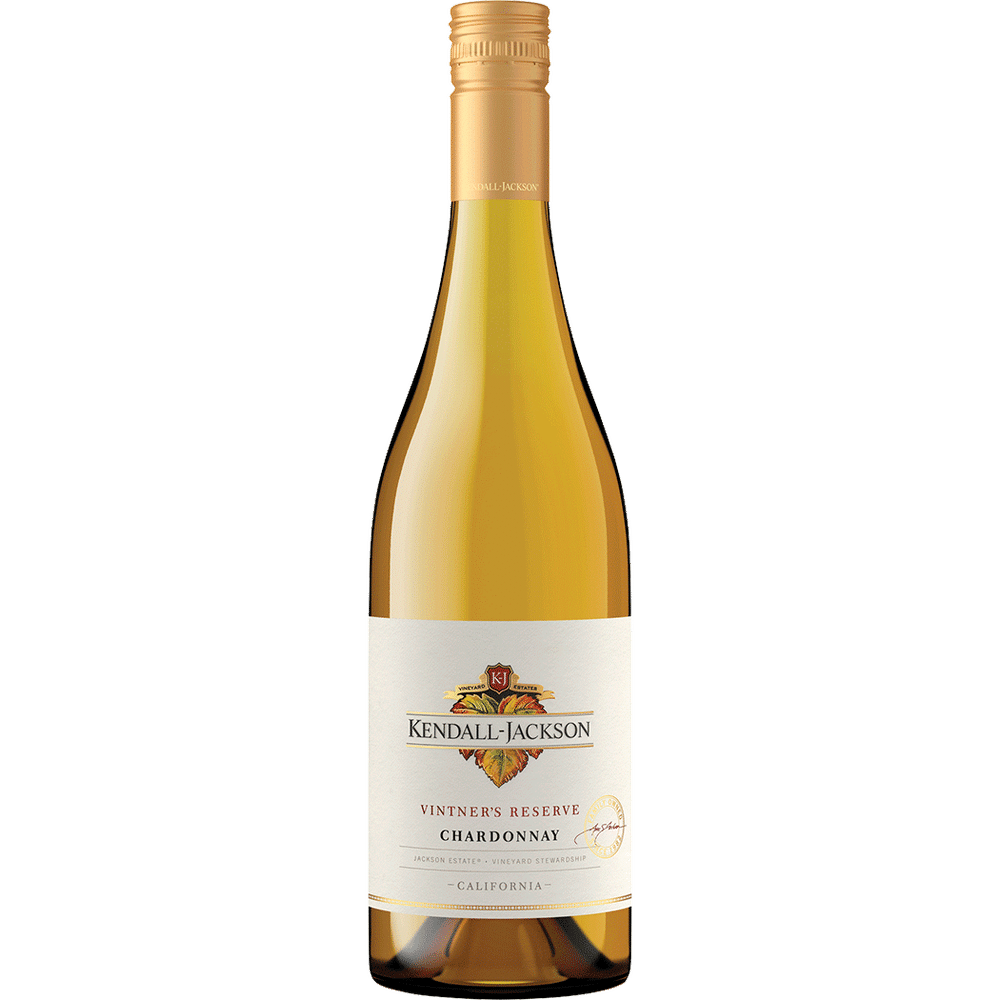 Price: $14.99
Calories– 85 per 5-ounce serving.
Sugar – 0 grams.
Alcohol by Volume– 14%
This lower-calorie Chardonnay has a hint of vanilla on the mid-palate and a touch of hazelnut and citrus on the finish. The Low-Calorie Chardonnay was aged in small oak barrels, giving it notes of grapefruit, pineapple, lemon meringue, and white flower notes.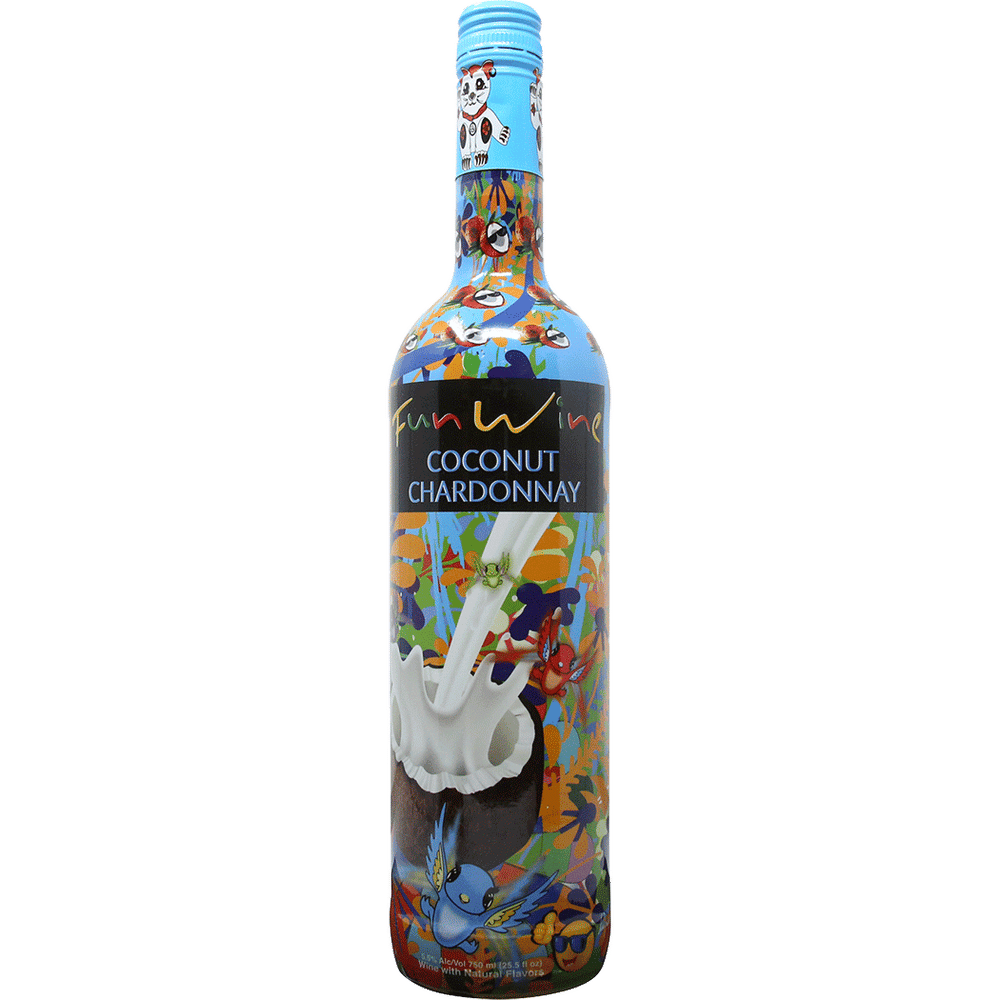 (4 / 5)
Price: $6.49
Calories– 71 per 5-ounce serving.
The aromas of cocoa Lopez, pineapple cake, limoncello, ripe papaya, and limoncello are combined with the round, sweet, light-to-medium body & the creamy coconut yogurt and applesauce finish. This is Chardonnay with pineapple and the exotic flavor of coconut.
FAQ'S
Q. What are the benefits of drinking wine?
The health benefits of drinking wine are regardless of whether overdosing on alcohol or binge drinking is avoided. The tannins found in red wine have reduced cholesterol in some studies. The consumption of antioxidants can protect you from certain cancers. Resveratrol found in wine helps with blood sugar regulation.
Q. What are the harmful effects of drinking wine?
In the same way that other types of alcohol do, wine can cause harm to the body in a variety of ways when consumed at a higher dose than recommended. Excessive consumption can cause a wide range of side effects and apparent short-term effects such as drunkenness, impaired judgment, vomiting, and long-term consequences such as liver damage, ulcers, and increased blood pressure. It can also lead to diarrhea, headaches, and fat gain.
Q. How To Select Healthiest Wine For Weight Loss?
Look at the sugar content.
Choose wines with low sugar content, especially if you are trying to lose weight to maintain a healthy weight. You can find out how much sugar is in a bottle of wine if it is less than 10 grams per liter. This information is easily accessible online and on liquor store price labels. A general rule to keep in mind is that the dryer wines contain less sugar.
One teaspoon of sugar is approximately 4 grams. A bottle of very sweet wine can pack as many as a whopping 20+ teaspoons of sugar. If you drink two glasses of this beverage, you'll consume about the same amount of sugar as if you drank a can of Coca-Cola. Over time, all that ingested sugar can contribute to adverse side effects and unsuspecting weight gain, particularly as our metabolisms slow down.
Conclusion
You do not have to reject wine from your diet plan altogether if you want to lose weight. Be sure to check the carbs and calories in a bottle before purchasing! If you're going to keep your drinking under control, use small bottles or glasses. Therefore, wine drinkers seeking the healthiest wine must educate themselves on these basic rules and use two of the main guidelines in tandem. Using this, they can then choose their wines carefully and wisely, especially if they are looking to reduce their calorie intake. When you drink, keep your snacks hidden and eat your meal first. Therefore, don't let any obstacle stop you from achieving your goals, even your love of wine!
Check the calories in different white wines.