Countries Famous for Wine
Countries Famous for Wine
So much wine…so little time.
For the most part, the level of wine production for a country correlates with its history, amount of viable land, and its popularity…because someone has to drink the wine right?
The top 10 wine producing regions have generally stayed the same for some time now. There is some flip-flopping, most notably between Italy and France for the top spot. This can happen due to fluctuations in harvest yields or from the effects of frost or disease.
Some of these countries have been producing wine for thousands of years, while others are planting vines at impressive rates and producing some of the best wines in the world.
All of these countries produce some amazing wine and are all available in practically every wine shop.
Top 10 Wine Producing Regions in the World
Italy
France
Spain
United States of America
Argentina
Chile
Australia
Germany
South Africa
Portugal
While it can be easy to go down the rabbit's hole to learn about wine, we will keep things simple. For each country, we will learn a bit about their history, production, top regions, and varietals, as well as some hand-picked recommendations by yours truly.
Italy
Most famous for
Italy is famous for so many things…from art and architecture to olive oil and mobsters.
In terms of wine, Tuscany is arguably the most famous wine region. Sangiovese wine is what is mainly produced in Tuscany, and its popularity has spread and planting of these varietals are growing each year. Internationally, Chianti, a subregion of Tuscany, is widely recognized.
Production
The past few years Italy has averaged nearly 5 million tons of wine production, equating to just over 17% of the world's total wine production.
History
Vitis Vinifera (wine grapes) have been around for thousands of years in the area. However, winemaking didn't become mainstream until Greek colonization around 800 B.C.
Italy's history isn't as romantic and the rolling hills of Tuscany want you to believe. There was even a time where wine was traded for slaves. As the number of plantations grew, vineyards were destroyed to make land for more crops.
Italy has also had their fair share of droughts and diseases among the vines, however, modern agricultural has limited the effects of these and they remain number one when it comes to wine production.
Regions
Italy has many regions. Many of them strictly produce indigenous varietals that are mostly made for the domestic market.
Tuscany- By far Tuscany is the most important when it comes to wine regions and is located in Central Italy.
Piedmont- Located in Northwestern Italy, Piedmont is home to the American favorites- Moscato d'Asti and Barbera.
Trentino-Alto Adige- This is another top Italian wine region located in Northeastern Italy. While they are smaller compared to much of the other regions, they produce much of the wine including Pinot Grigio and Gewurztraminer.
Other important regions include Friuli-Venezia Giulia, Veneto, and Abruzzo.
Varietals
Italy has over 400 varietals! Many of those are indigenous.
Popular varietals that are commonly exported include:
Pinot Grigio, Gewurztraminer, Sauvignon Blanc, Merlot, Sangiovese, Primitivo, Aglianico, Dolcetto, and Barbera.
Recommendations
Here are some of our favorite classic Italian finds from wine.com.
Castello di Monsanto Chianti Classico Riserva 2015,
Sangiovese

 from 

Chianti Classico, Chianti, Tuscany, Italy,

$27.99
Antinori Castello della Sala Cervaro 2016,
Chardonnay

 from 

Umbria, Italy

$55
Adriano Marco e Vittorio Basarin Barbaresco 2014,
Nebbiolo

 from 

Barbaresco, Piedmont, Italy

$29.98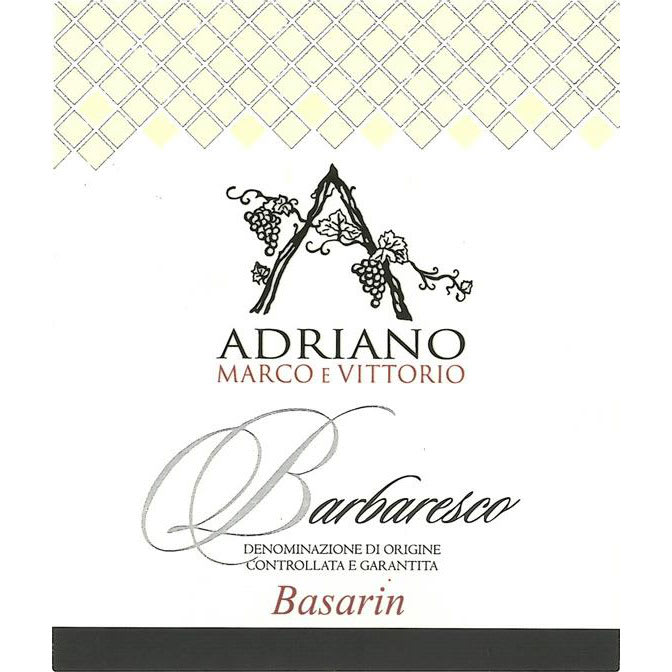 France
Most famous for
France is the first thing you think of when you think of wine. It is the mother of all wine and the top wine influencer in the world. Most viticulture and enology practices in the United States are heavily influenced by the French.
In terms of regions, Bordeaux and Burgundy are the most recognized and the most exported wines of France.
Production
France continually flip-flops for the number one place, however, they have recently been number two to Italy due to issues with frost and disease. They have been averaging about 4.75 million tons of wine, equally 16% of the world's production.
History
French winemaking goes back nearly 3000 years. Regions that are now known today as Bordeaux, Burgundy, and Alsace were some of the first areas to develop. A lot of French viticulture and winemaking was influenced by the desire to export and expand their trade.
Wars, Phylloxera, and epidemics have only seemed to be speedbumps along the road to the most influential wine country of the world.
Regions
Bordeaux- The big brother of all of France's wine, Bordeaux is known for its bold blends of Cabernet Sauvignon and Merlot.
Rhone Valley- Located in Southeast France, the Rhone Valley is known for its fruity blends and Syrahs.
Loire Valley- The Loire Valley is known for its Muscadet, Sauvignon Blanc, and Chenin Blanc.
Champagne- Champagne…home of Champagne. The art of making Champagne dates back centuries to the days where workers riddled bottles in underground caves beneath the city.
Burgundy- Home of Pinot Noir and Chardonnay. Some of the most sought after wines come from this region that is rich with history, culture, and cuisine.
Alsace- Known for its delicious and rich Riesling and Gewurztraminer. Some of the towns also look eerily like the one from Beauty and the Beast, castles and all.
A few other regions, like the South West and Languedoc regions, produce mostly table wine.
Varietals
Some of the most well known French varietals include Cabernet Sauvignon, Merlot, Cabernet Franc, Syrah, Chardonnay, Pinot Noir, Riesling, and Sauvignon Blanc.
Recommendations
Looking for some of the best quality French wine on the market? Check these out.
Chateau de Landiras 2014,
Bordeaux Red Blends

 from 

Graves, Bordeaux, France

$19.99
Henri Bourgeois Sancerre Les Baronnes Blanc 2017,
Sauvignon Blanc

 from 

Sancerre, Loire, France $25.99
Chateau Puech-Haut La Closerie du Pic 2014,
Rhone Red Blends

 from 

Languedoc-Roussillon, France $28.99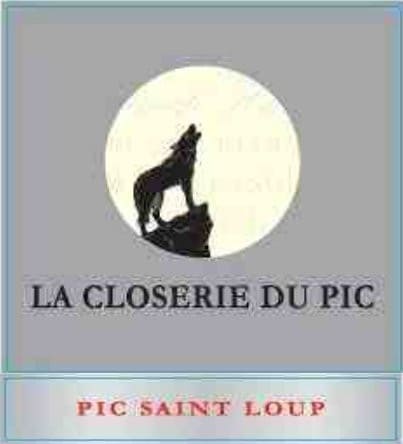 Spain
Most famous for
La Rioja is the most widely recognized wine regions for those who are not Spanish. La Rioja is the largest producer of Tempranillo, a bold red wine.
Tempranillo and traditional Spanish winemaking has been gaining traction in many New World countries like the United States, Chile, and Argentina.
Production
Spain is the third largest producer of wine in the world and has over a million acres of vines! In recent years they have almost 4 million tons of wine production, which has actually been steadily decreasing. They are over 1 million liters ahead of the United States though, so they have kept the third place rank.
History
Spain is often overshadowed by France and Italy. However, Spain has been cultivating vines for millions of years!
Spanish history is rich and full of war, invasion, and conquests. It wasn't until the 15th and 16th centuries that the Spanish began exporting wine to other parts of Europe and the Americas.
Regions
Rioja- Rioja is one of the major regions in Spain and is the most exported. Garnacha is their most widely planted grape.
Catalonia- This region is home to Cava.
Other notable wine regions in Spain are Andalucia (Sherry), Galicia (Albarino), and Castilla y Leon (Verdejo).
Varietals
Like Italy, Spain is full of indigenous varietals that are mainly used for domestic consumption and not well-known elsewhere in the world.
Popular Spanish varietals include Albarino, Verdejo, Tempranillo, Garnacha, and Airen.
Recommendations
Is it a tapas night? Pair it with a traditional Spanish wine.
Bodegas Altanza Lealtanza Reserva 2012,
Tempranillo

 from 

Rioja, Spain $24.99
Emilio Lustau East India Solera,
Sherry

 from 

Jerez, Spain $30
Castro Candaz A Boca do Demo Ribeira Sacra Tinto 2016,
Mencia

 from 

Spain $49.99
United States of America
Most famous for
Napa and Sonoma are the two most popular wine regions of the United States. California has been the flagship state in American winemaking by paving the way through all the obstacles needed to be able to compete with some of the best regions in the world.
Production
The United States makes 3 million tons of wine each year which has also been decreasing. This is due to frost, fires, and diseases. The US is still averaging around 10% of the total wine production.
History
The United States is part of the New World, meaning Vitis Vinifera (wine grapes) are not indigenous here. Instead, they were brought in hundreds of years ago from overseas. Other grape vines naturally grow here but they are more for eating than wine making.
American wine is highly influenced by the French. Most grapes and wine making techniques stem from France, although other varietals and more modern wine making practices are increasing. American wine has survived Prohibition and Phyloxerra.
Regions
California- Napa and Sonoma Valley are the most known wine regions in America. They are known for their bold Zinfandel, Chardonnay, and Cabernet Sauvignon. California broke the ground and allowed the United States to compete on an international level in the world wine trade.
Oregon- Home to Willamette Valley and their famous Pinot Noir.
Washington- The Columbia Valley has been influenced by the Missoula floods long ago, creating the ideal place for agriculture. They are known for their Bordeaux blends, Riesling, and Pinot Gris.
Varietals
Common varietals grown in the United States include-
Cabernet Sauvignon, Merlot, Malbec, Sauvignon Blanc, Riesling, Pinot Noir, and Zinfandel
Recommendations
Did you know every state in America produces wine? Yes, even Alaska. Check out some of the classic that put American wine on the map.
Ancient Peaks Paso Robles Zinfandel 2016
Zinfandel

 from 

Santa Margarita Ranch, Paso Robles, Central Coast, California, $20
Sixto Moxee Vineyard Chardonnay 2015
Chardonnay

 from 

Columbia Valley, Washington $55
Roserock by Drouhin Oregon Eola-Amity Hills Pinot Noir 2015
Pinot Noir

 from 

Eola-Amity Hills, Willamette Valley, Oregon $35
Argentina
Most famous for
Much of Argentina's wine is drank by locals and exported to other places within South America. One of the most popular export's from Argentina are Malbecs from Medoza. They are affordable, delicious, and juicy.
Production
1.5 million tons of wine comes from Argentina each year, which equals just under 5% of the world total wine production.
History
During the 1500s, vines began to be brought over from Spain, thus began Argentine wine. While they used to be focused more on quantity rather than quality, we have seen a huge shift in the past 50 years.
As more wine began to be imported from Europe, winemakers began to produce higher quality wines. Wines are now widely exported and able to compete side by side with some of the best wines in the world. They are now the top producer of Malbec in the world.
Regions
Medoza- By far the most recognized wine region of Argentina, producing and exporting large amounts of premium Malbec.
San Juan- San Juan is lesser known but is the second largest producing region in Argentina, focusing on Syrah.
Other regions include La Rioja, Patagonia, and Salta.
Varietals
Argentina produces Malbec, Cabernet Sauvignon, Bonarda, Syrah, Pinot Noir, and Torrontes.
Recommendations
Argentina is known for its great value wines. Check out some of our favorite affordable Argentine wines.
Luca Old Vine Malbec 2015
Malbec

 from 

Uco Valley, Mendoza, Argentina $35
Tapiz Alta Cabernet Sauvignon 2015
Cabernet Sauvignon

 from 

Mendoza, Argentina $17.99
Bodega Chacra Barda Pinot Noir 2017
Pinot Noir

 from 

Patagonia, Argentina $38.99
Chile
Most famous for
Just next door to Argentina, Chile is also a top choice for those New World wine drinkers. Casablanca Valley is the most popular region in Chile and is a close drive from Santiago. This region mostly produces Malbec, but their white wines are also gaining popularity.
Production
Chile is just behind Argentina with 1.3 million tons of wine produced each year.
History
Chilean wine history is practically the same as Argentina. It all began in the 1500s when the Spanish conquered them and started planting vines in order to make wine for their religious practices and consumption.
Chile is the only large scale producing country to never have a Phyloxxera outbreak. This has allowed them to steadily increase their production over the years. Modern winemaking practices have allowed them to also increase the quality of wine produced.
Regions
Central Valley- 90% of Chile's wine is produced in the Central Valley, which has a warm climate.
Other regions include Aconcagua and the South region.
Varietals
The most common varietals include Cabernet Sauvignon, Merlot, Syrah, and Carmenere.
Recommendations
Chile is known for its metallic and iron tasting wines, influenced from its unique soil and mineral compositions.
Santa Rita Triple C 2014
Bordeaux Red Blends

 from 

Maipo Valley, Chile $44.99
Casas del Bosque Gran Bosque Private Reserva 2014
Cabernet Sauvignon

 from 

Rapel Valley, Chile $60
Australia
Most famous for
For those in the wine industry, Australia is most famous for its excellent innovations that have changed the way people drink wine. They invented and drove screwcaps into popularity, as well as boxed wine.
Shiraz from Adelaide, South Australia wine region is probably the most popular wine exported.
Production
Australia produces a little over 1 million tons of wine each year. This sometimes surprises people based on how much Australian wine they see in stores and the sheer size of Australia.
However, most of their wine is exported because their demand is far less than their production and they also have to compete with all the other wines of the world. Most of the Australian land is also impossible to grow most crops, especially vines.
History
Wine contributes significantly to the countries economy because Australians consume only 40% of their total production. Vines have only been cultivated in Australia for a couple of hundred years. The first few crops failed, as international viticulturists and winemakers had a hard time getting with the Australian climate.
Australia has made the most progress in winemaking in the little amount of time they have been producing. They are now one of the top producers in the world and have made very important steps in the wine business. Because they had to figure out a way to export all this wine across the world, they invented boxed wine as well as screw caps. This made for cheaper production, easier exporting, and longer lasting wines.
Regions
Notice that all of Australia's wine regions are in the south. Most of Australia is too hot, desolate, and does not have the climate to produce grapes or any crop.
South Australia- The Central part of Southern Australia is an important wine region. They have a very hot climate and produce Shiraz and Chardonnay.
Western Australia- The southwestern region of Australia is warm and famous for unoaked Chardonnay.
New South Whales- This region is the largest and produces Chardonnay and Shiraz (Syrah).
Other wine regions include Queensland, Victoria, and Tasmania.
Varietals
Australia produces Shiraz (Syrah), Cabernet Sauvignon, Merlot, Chardonnay, Sauvignon Blanc, Riesling, Semillon, Pinot Noir, and many other French varietals.
Recommendations
Australia has some amazing and unique wines. Much of them are at great prices as well.
Vasse Felix Cabernet Sauvignon 2015
Cabernet Sauvignon

 from 

Margaret River, Australia $41.99
Penfolds Kalimna Bin 28 Shiraz 2016
Syrah/Shiraz

 from 

Barossa Valley, Barossa, Australia $29.99
Germany
Most famous for
Gewurtztraminer and Riesling from cool-climate Germany are extremely popular and really put Germany on the map for those buying international wines. Mosel is the most recognizable (and pronounceable) regions in Germany and they export lots of wine internationally.
Production
Germany is looking at large increases in wine production in the past few years. While they haven't broken 1 million tons so far, they are very close with 900 thousand tons of wine.
History
Most of Germany's wine is produced in the southwest area. Winemaking practices in Germany date back to the Ancient Roman times. Some of these wine regions are the most northern in the world. Only cool-climate grapes are grown here, as others would not survive the long winters, short growing season, and threats of frost.
It was discovered in the late 1700s that wines made from grapes affected by Noble Rot make for a unique sweet wine. This has become a highly sought after wine that is still made to this day.
Regions
Rheinhessen- A quarter of all Germany's wine comes from the Rheinhessen, located southwest of Frankfurt.
Pfalz- Known for producing Muller-Thurgau, this is the second largest producing region in Germany.
Baden- Bordering France, this region produces Pinot Noir, Muller-Thurgau, and Gewurztraminer.
Other notable regions include Wurttemberg, Mosel, and Franken.
Varietals
Germany produces rich and age-worthy cool-climate varietals such as Riesling, Muller Thurgau, Pinot Noir, and Gewurztraminer.
Recommendations
Here are some of our favorite German wines.
Fritz Haag Brauneberger Juffer Spatlese Riesling 2016
Riesling

 from 

Mosel, Germany $32.99
Dr. Loosen Sparkling Riesling
Non-Vintage Sparkling Wine

 from 

Germany $16
S.A. Prum Wehlener Sonnenuhr Auslese Riesling 2012
Riesling

 from 

Mosel, Germany $65.99
South Africa
Most famous for
Some of the most sought-after Chenin Blanc comes from the Coastal Region of the Western Cape. One of the newer New World producers, South Africa has really done well for itself when it comes to quality and marketing themselves internationally.
Production
South Africa has recently broken the 1 million ton mark! South Africa is one of the fastest growing wine regions in the world.
History
The history of South African wine is short but sweet. Vines began to be planted in the 1600s by those who bought land and worked for the Dutch East India Company. Winemaking was primarily to give to sailors and travelers in the hopes of warding off scurvy, as well as for international trade. Some of these first original vineyards are still around today, although many were devastated by a Phyloxxera epidemic.
South Africa has only recently begun to gain international recognition. South Africa has steadily increased its production, has outstanding marketing, and now makes some of the most coveted Chenin Blancs in the world.
Regions
Stellenbosch- This region produces around 1/6 of all the wines of South Africa. They are located to the east of Cape Town and grow Chenin Blanc, Cabernet Sauvignon, Pinotage, and Shiraz.
Paarl- Located northeast of Cape Town, this region produces Chenin Blanc, Pinotage, Shiraz, and Cabernet Sauvignon.
Other notable regions include Swartland, Robertson, Breedekloof, and Olifants River Valley.
Varietals
Most production is focused on Chenin Blanc, however, South Africa also produces Cabernet Sauvignon, Pinotage, Shiraz, Chardonnay, and Semillon.
Recommendations
If you haven't tried South African wine, you are missing out! The season for chilled white wines is just around the corner, order a case today!
Hamilton Russell Chardonnay 2017
Chardonnay

 from 

South Africa $41
Kanonkop Pinotage 2016
Pinotage

 from 

South Africa $39.99
De Morgenzon Reserve Chenin Blanc 2017
Chenin Blanc

 from 

Stellenbosch, South Africa $42.99
Portugal
Most famous for
Port, the most famous dessert wine, originated in Douro, Portugal. The variety of flavors, styles, and uniqueness of the winemaking craft have made this an international sensation.
Production
Portugal has one of the most steady production rates you will see. They make just under 700,000 tons of wine each year which is around 2% of the world's total production.
History
Wine has been made in Portugal for over 4,000 years. While many of the vines are indigenous, the Phoenicians largely influenced the varietals planted as well as winemaking techniques that are still used today.
Although Portugal is ranked 10th overall in wine production, it can be hard to find a wine from Portugal that isn't Port. Much of what is produced is used for local consumption or exported to specific European markets.
Regions
Douro Valley- A fourth of all Portugal's wine is produced in the Douro Valley. It is also the most internationally recognized region. Here they mostly produce Touriga Nacional.
Other notable regions include Minho, Beira Interior, and Lisboa.
Varietals
Most of these varietals are indigenous to Portugal. These include Touriga Nacional, Tempranillo, Alicante Bouschet, Trincadeira, Arinto, and Fernao Pires.
Recommendations
Your best bet at finding quality wine from Portugal is from wine.com.
Herdade de Sao Miguel Reserva 2015
Red Blends

 from 

Alentejo, Portugal $41.99
Ferreira Quinta Do Porto 10 Year Tawny
Port

 from 

Portugal $32
Quinta de Chocapalha CH Touriga Nacional 2015 $38.99
Notable Mentions- China and New Zealand
China
China is actually third in terms of wine production. However, it is a rare day to ever be able to get your hands on a bottle. They rarely export any of their wines, as most of it is used for domestic consumption. Most of those that are exported are sold in select Chinese grocery stores in larger cities, making it not available to most people.
Another issue is that the quality of Chinese wine is not where it should be yet in order to compete with others on an international basis. China has so many different climates and soil types and producing wine there is one of the biggest challenges the wine industry has ever faced. They are however planting more vines every day and improving the quality of their wines through, especially cultivating grapes to fit the environment.
China produces over a million tons of wine each year, but most of it stays within China for local consumption.
New Zealand
We all drink New Zealand Sauvignon Blanc from Marlborough. However, their production is just too low to have made it onto the top ten list.
They produce about 250,000 tons of wine each year. They are further down the line than other countries like Hungary and Greece in terms of production. However, they export most of their wine, while those other countries drink most of theirs.
New Zealand is highly recognized for its Sauvignon Blanc, Pinot Noir, and Pinot Gris.
Have you tried wines from all of these countries? Drink up!